Creatives: At the Heart of a Successful Digital Campaign
We Help Clients Inspire Trust, Drive Thought Leadership, Attract Customers
Experience is your most fundamental business differentiator and digital assets – brands collaterals, websites, and ongoing content –  help you create exceptional and consistent experiences to help you meet your smart business goals.
At Webtage, we strongly believe in creating assets is not about you. It's about your customers; it's about what they want to know and how they feel about you after interacting with your assets.
What we do extremely well, (at least that's what we consistenly hear from our valued clients!), is we use creatives as a lens to present out of the box perspectives that help strike a chord, frame conversations that open up new opportunities, and solve business challenges. Skilled copywriters, graphic artists, social media strategists, and marketing strategists create a perfect package to effectively showcases your expertise in a delightful and engaging way that open up new opportunities for you.
Creative Solutions
WEB, PRINT, MULTIMEDIA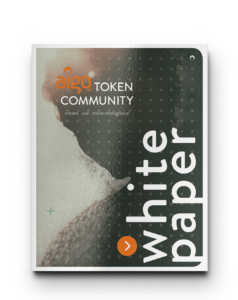 From finding the right hook to creating stunning creatives and perfect copy, we are your HQ for all business collaterals: Web, print & multimedia
Read More
Compelling content helps build thought leadership, increases traffic to website, and helps close sales. Improve your Top-Line with Engaging Content!
Read More
Strategic business objectives + Brilliant creativity and world-class digital resources result in memorable brand identities that start conversations
Read More
We are Your HQs for Premium Creative Assets
Expertise Non Pareil
We are a group of creative, fun, passionate and analytical minds and we love the work that we do. Our creatives are world-class, out of the box, and have always succeeded in moving the business needle. Along the way, we've won the admiration of our industry peers and deep appreciation from our clients.
Amongst the adjective our clients and partners have used for us: professional, prompt, effective, polished, delightful , patient, gracious, skills nonpareil, amazing, dedicated, sharp, attentive, responsive, knowledgeable, the best  and we could go on but here is the more important part. We have more years of combined work experience than we would like to acknowledge, lest we feel ancient!
A globally distributed team with deep agency experience and a keen ability to assess business situations and create out of the box hooks  to capture the imagination of the audience, you can be assured that only the very experienced and brilliant minds will work on your projects. We work lean and work passionately.
From big brand names, such as Philip Morris, Kodak, Proctor & Gamble to non profits and startups, the Webtage team members have done it all and we are ready to put our hearts and souls into creating a world-class product for you.